The first days of our incredible adventure in England!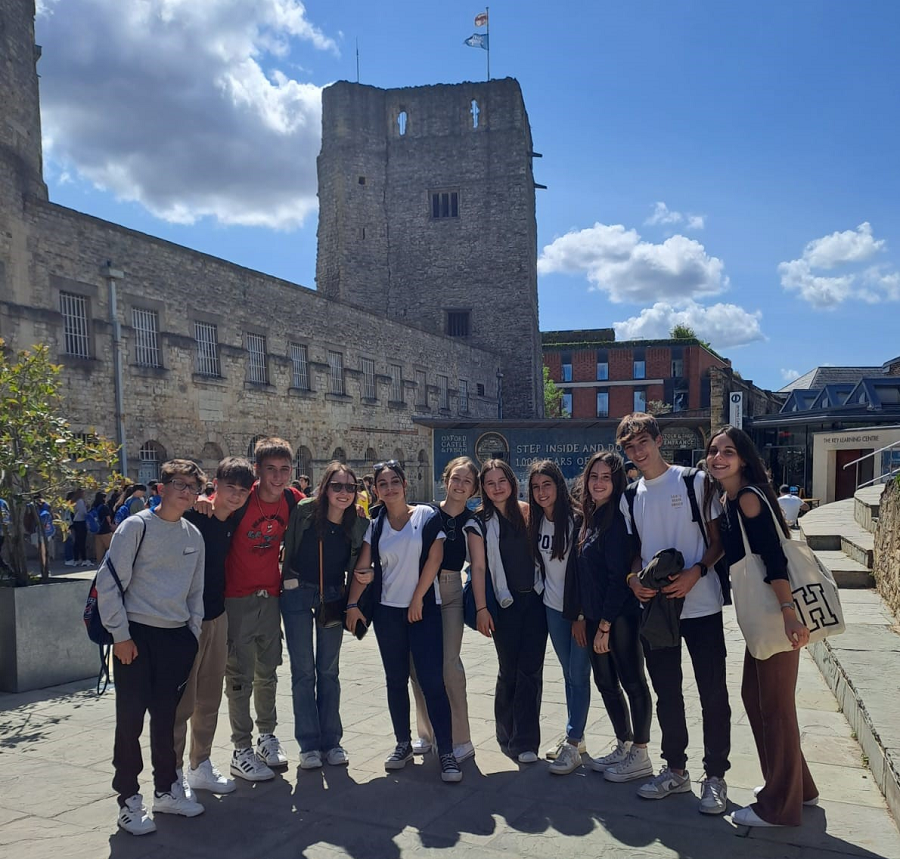 I'm Laura, the Oxford group leader, and in this post I'll tell you how the first few days have gone.
On Sunday we started our trip and once we arrived at London airport and had lunch, we were taken to the beautiful Oxford Brookes University. After dinner, we went to the university theatre where we met other students and played a game of Kahoot together. Finally, we arrived at the residence and went to bed to rest, we were exhausted.
On Monday morning the classes started from 9am to 1pm, the students take classes with students of the same level and of other nationalities - Germany, Turkey, Argentina, Brazil and Mexico. The classes are mainly focused on oral and communicative skills, but they also learn vocabulary and grammar with dynamic activities. Also, the theme of this week's classes is science and technology, and they carry out different projects based on this theme.
In the afternoon, we visited Oxford Castle and the Prison with a fun guided tour full of real cases and stories that have been lived in this place. We went up to the lookout tower of the castle, where we enjoyed incredible views of the whole city of Oxford. To finish off the day, we had a cupcake decorating competition.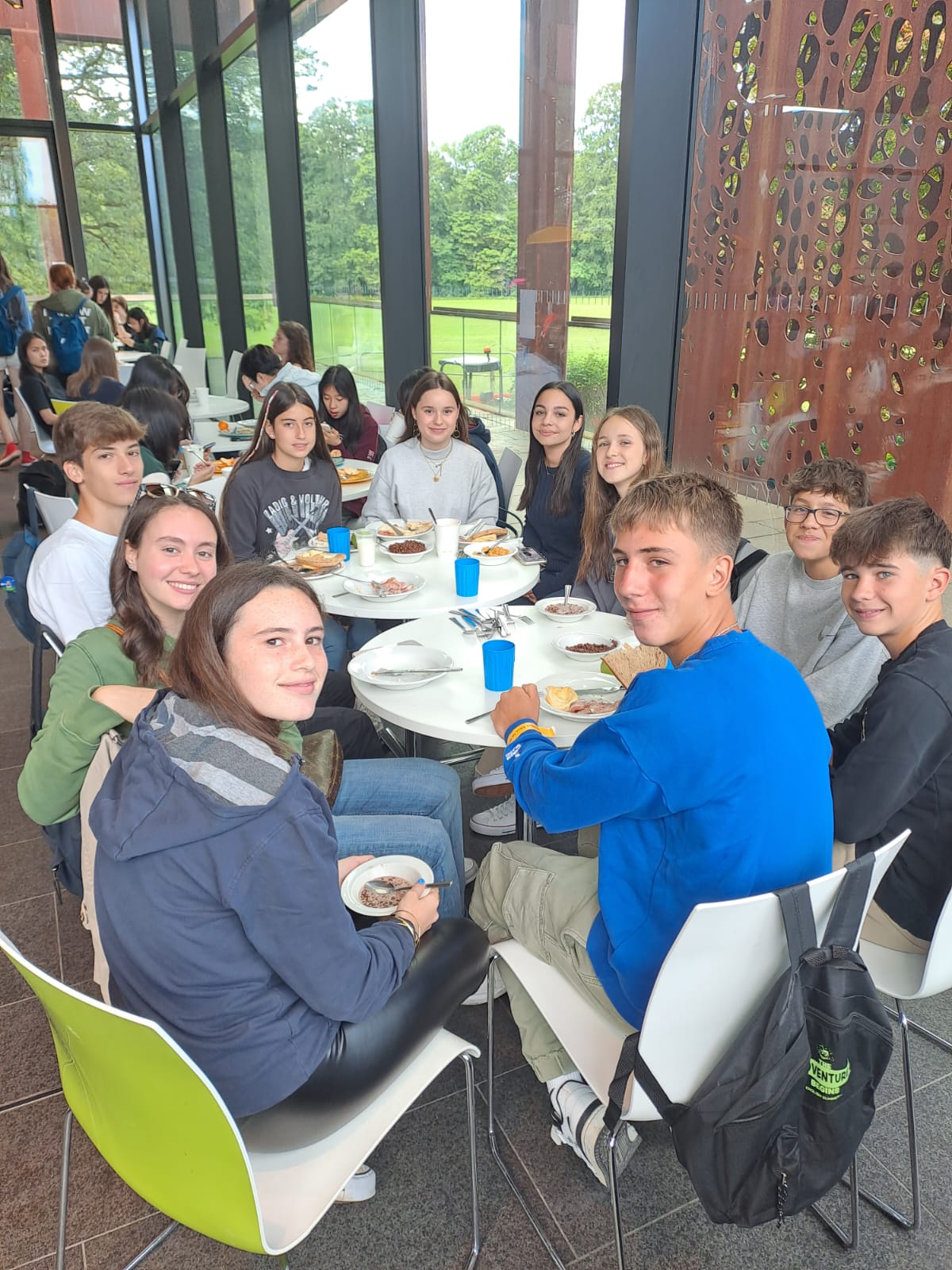 On Tuesday we went to the amazing South Park, the biggest park in the whole of Oxford, surrounded by nature. Here, we played different sports, such as football, volleyball and rugby. We also had free time to take photos, dance together and enjoy the breathtaking views. In the evening, we enjoyed live music.
On Wednesday afternoon we had an escape room at City Mazes. It was an experience full of excitement, intrigue and teamwork. Afterwards, we went to an arcade and bowling alley and had a lot of fun with the different games! We ended the day watching a movie in the theatre.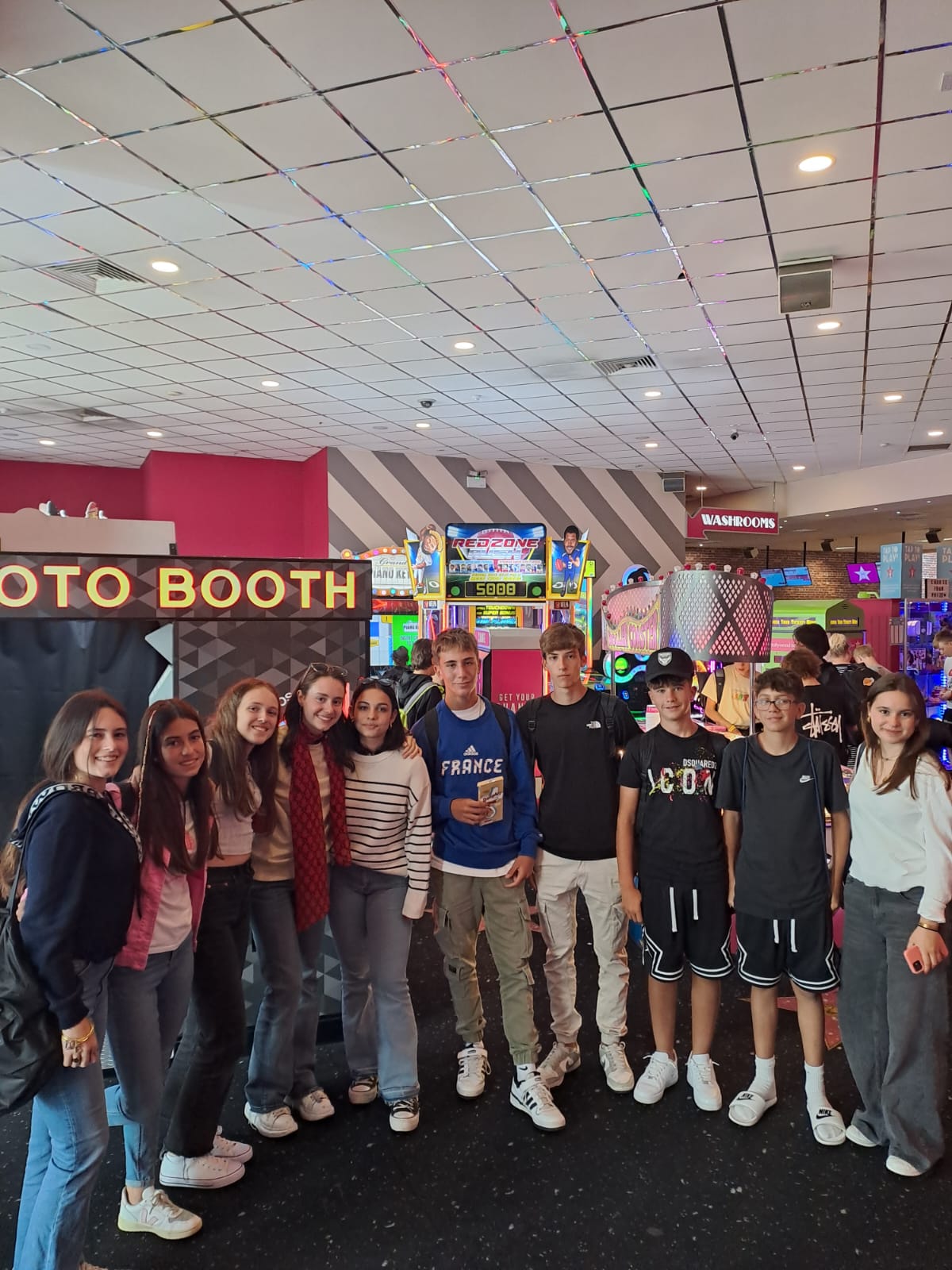 And yesterday was a great day, we went on a trip to London and were able to fully enjoy this wonderful city. We walked around Big Ben and the London Eye, where we took lots of pictures. As we are missing the Mediterranean diet, we wanted to eat in an Italian restaurant. In the afternoon, we went for a walk around Piccadilly Circus, Regents street, Oxford street and New Bond street. Finally, we finished the day enjoying the Karaoke night, we had a great time!
We still have a lot of activities, adventures and new experiences left in this trip. As well as discovering the centre of Oxford and visiting the Roman Baths, we will continue to improve our English and participate in all the activities and excursions.
See you soon!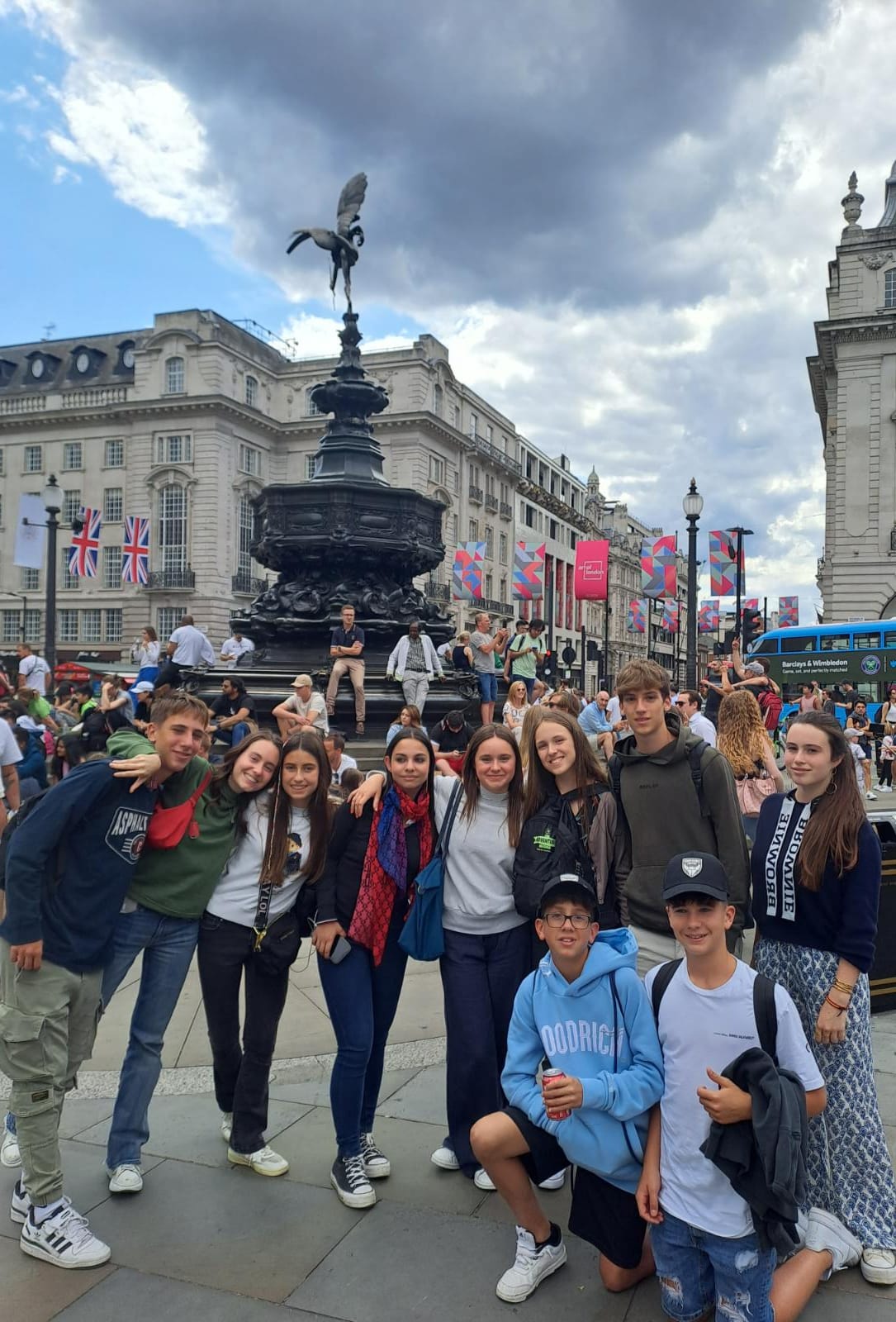 21/07/2023